I gave a talk at FOSDEM 2013 about Terminology - the great terminal emulator written with the EFL.
It was not recorded but here are the slides I used: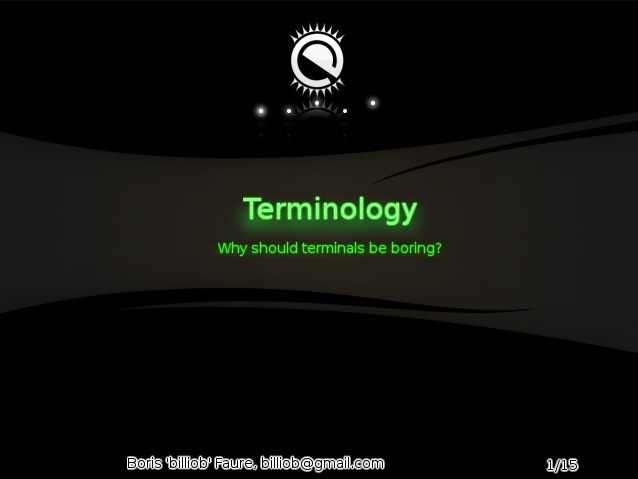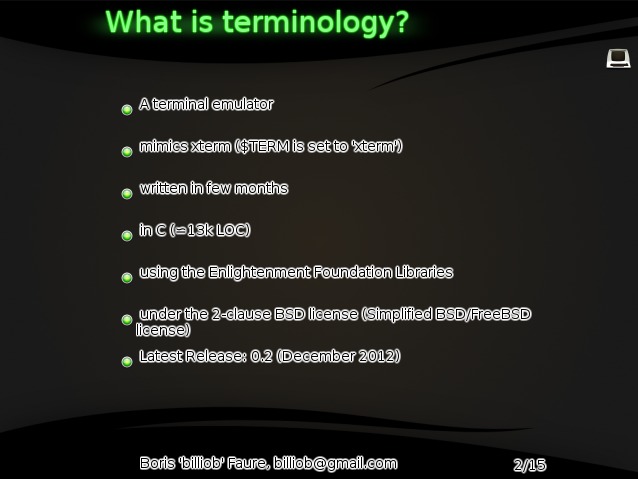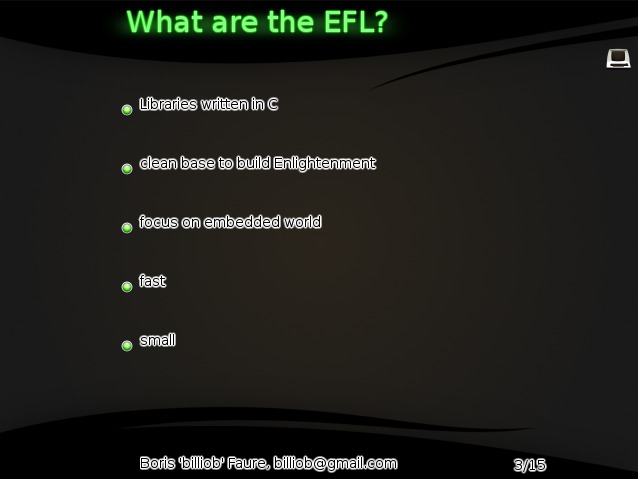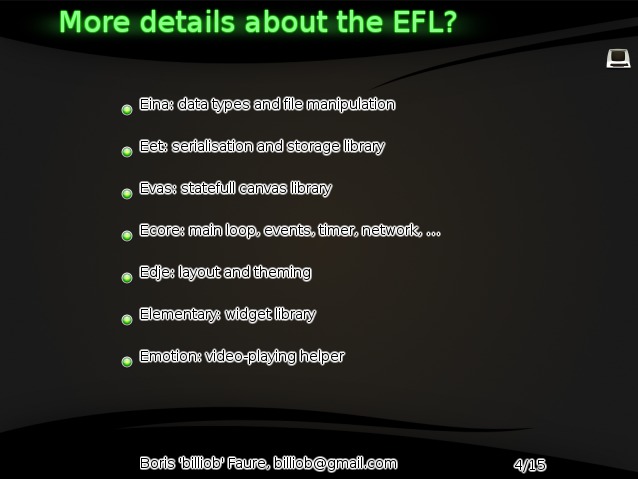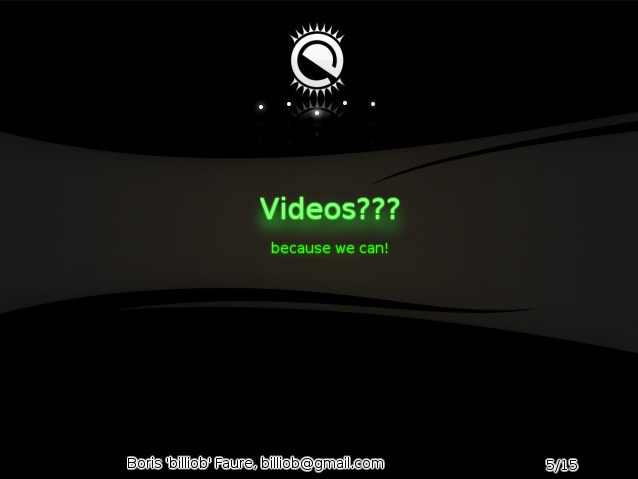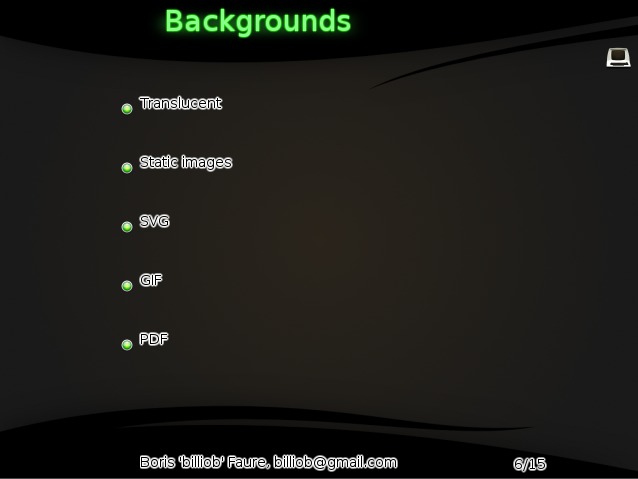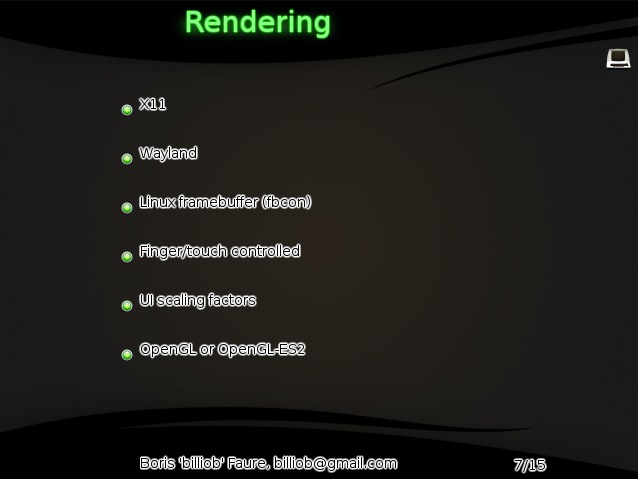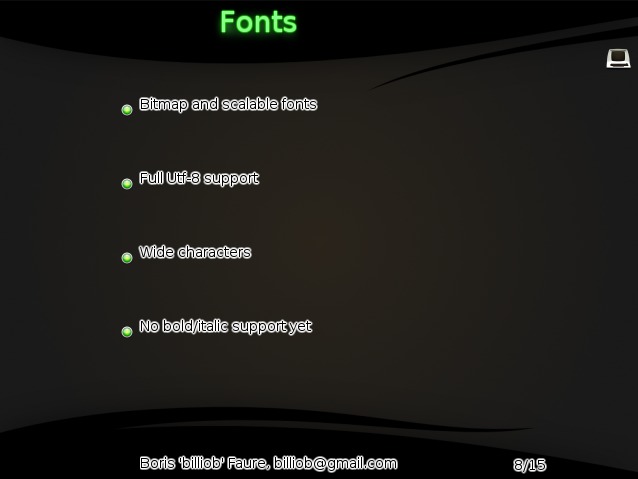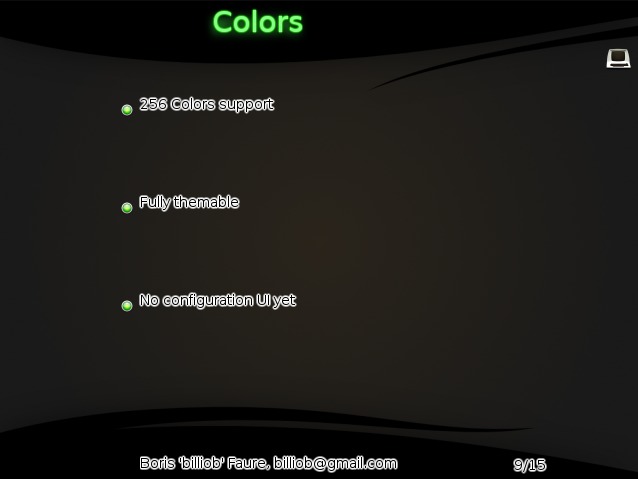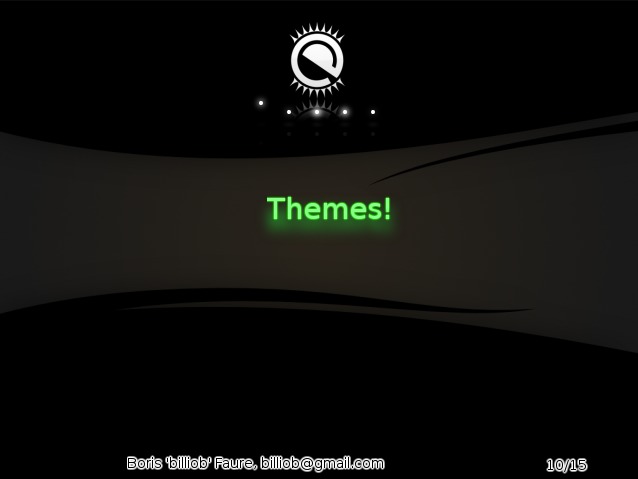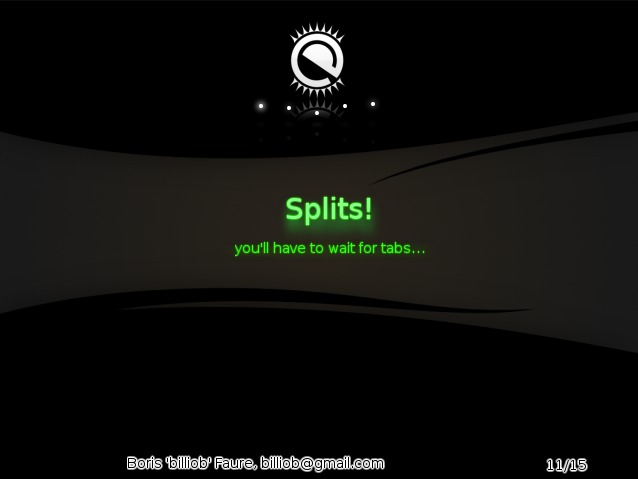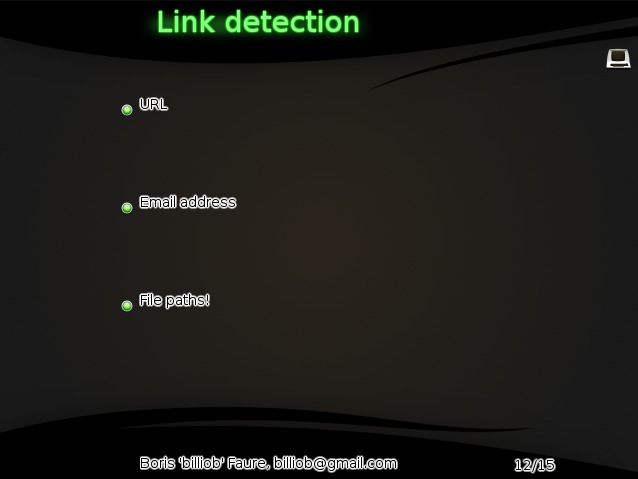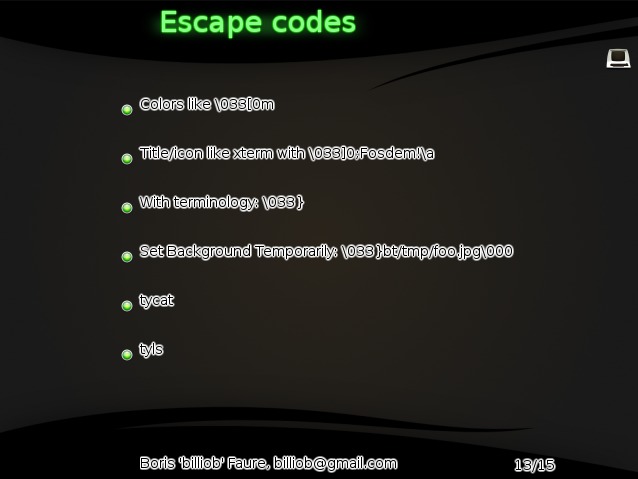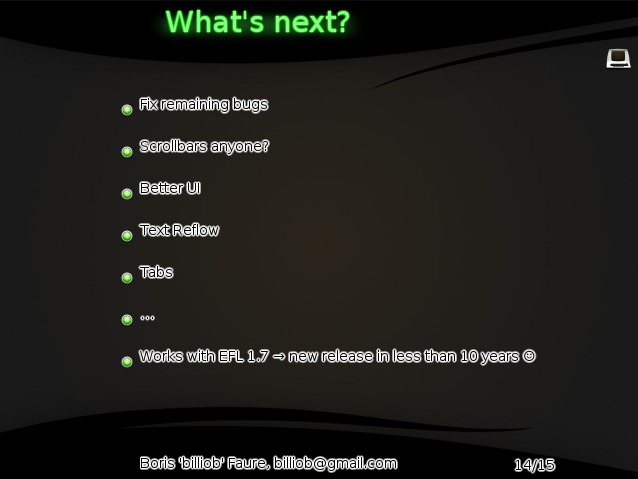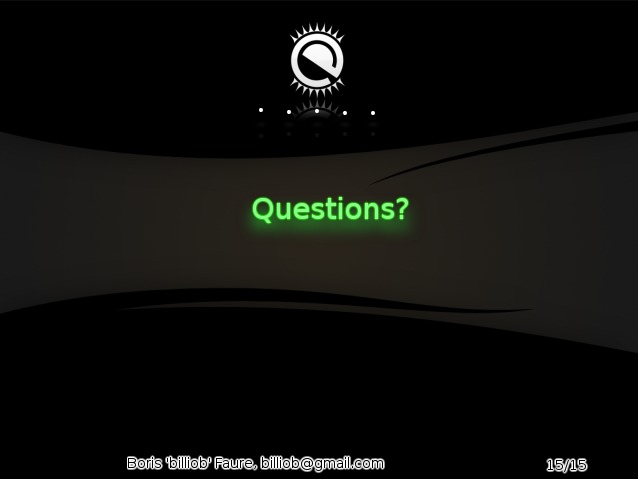 I used eyelight to make that presentation. You can find the script and the theme files on github.
If you enjoyed this article, feel free to
.