I've implemented the qlocktwo for use as an enlightenment wallpaper.
I've committed it on the enlightenment svn.
It looks like that: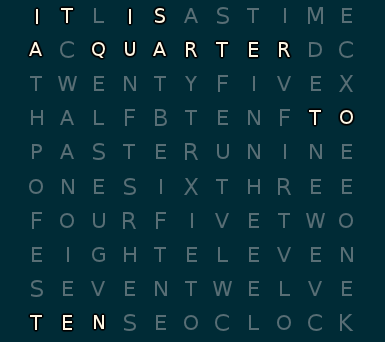 As you can see in that screenshot, the letters do not have the same size. I hope to fix that bug soon.
Ps: If you want to buy me a qlocktwo, feel free to contact me :)
If you enjoyed this article, feel free to
.